Category:
Hall Of Fame
Timing was everything in the career of former world snooker champion John Spencer. The Bury-born master of the green baize rose to fame just as snooker was taking off on British TV in the 1970s. He became a household name on the popular TV snooker programme Pot Black, along with Ray Reardon, Fred Davis and Dennis Taylor, and won a string of national and international events.
Read More
Basket
Latest from Facebook
Latest Tweets
Manchester - one of the most beautiful & modern cities in the UK. But it wasn't always like this...🐝

Discover Manchester in years gone by in our brand new book, Manchester Then and Now, by Malcolm Pheby 👉 https://t.co/r9OUjycnWI

@mennewsdesk @Manchesterpast @McrHistory
Twitter feed video.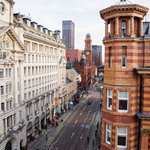 📌 Oxford Street Manchester, 1921.⁠
⁠
The country, most of the world was still reeling from the devastating 'Great War', which was followed almost immediately by an influenza pandemic.
⁠
📷 @mcrfinest ⁠
Twitter feed video.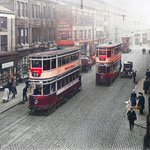 Load More...
Categories